Parade Cabinet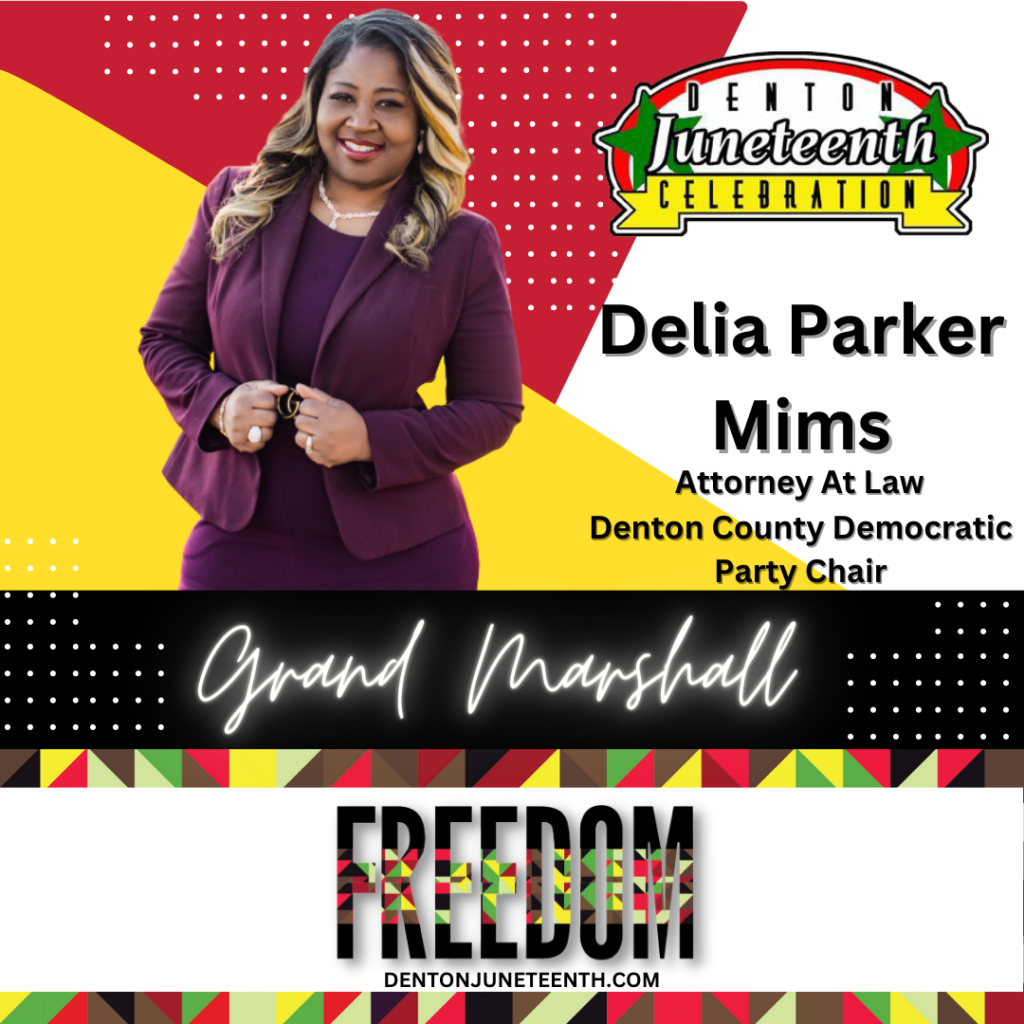 As an attorney trained at SMU, Delia Parker-Mims has spent more than two decades fighting for the people of Denton County. Delia has dedicated her life to working on behalf of those who need help most.
Delia continues to take the lessons she's learned from her career and experience as a candidate to effectively lead the Denton County Democrats as Chair.
As Chair of the DCDP, Delia instituted the largest and most targeted voter registration program amongst county democratic parties in Texas, successfully increasing the number of Democratic votes in the 2022 Midterms over 2018. Within the first 90 days in office, the Denton County "Fight Back Register 50" initiative touched thousands of likely unregistered Democratic voters. Delia believes we must continue the work, hold the course, and fight back against the county's gerrymandering by registering more Democratic voters which will impact county and statewide races.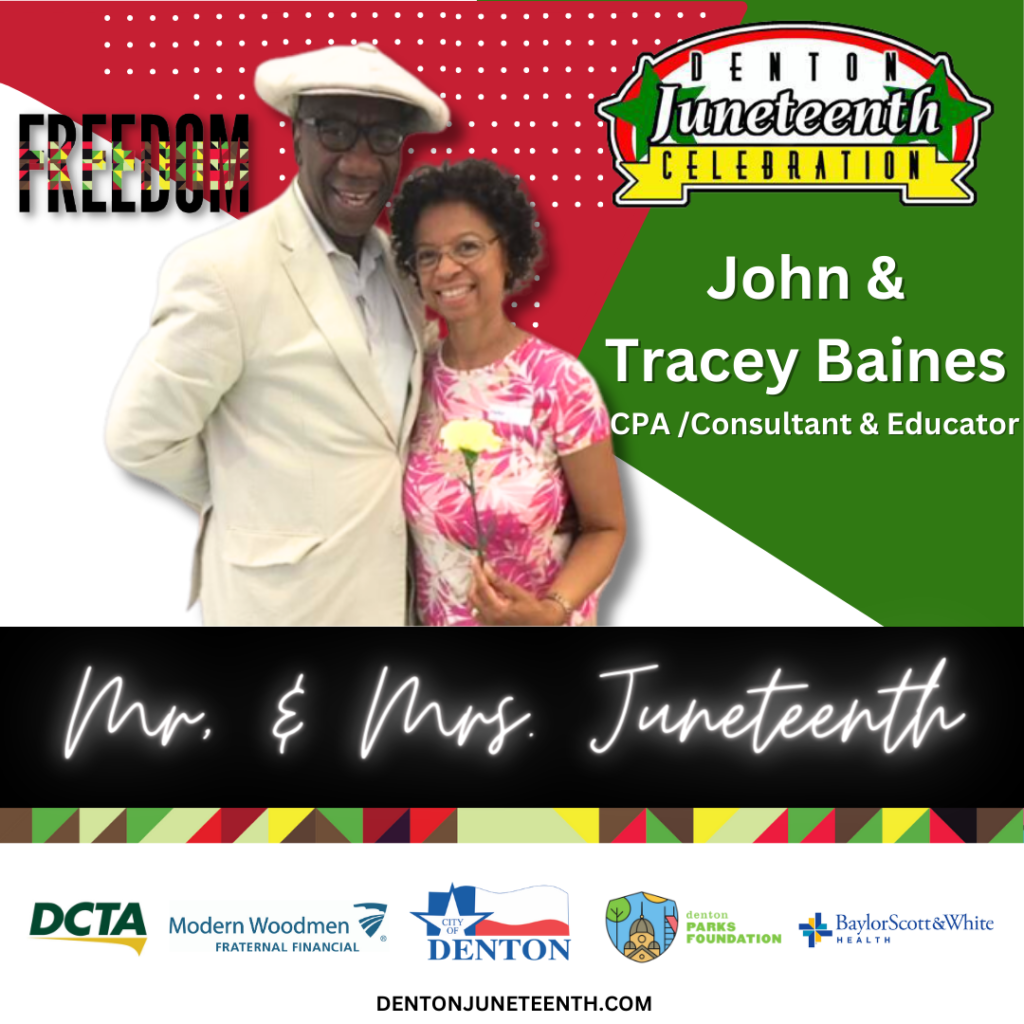 John and Tracey Baines, the esteemed power couple, have left an enduring impact on Denton. With over three decades of experience, John is a dedicated CPA and business owner who has served the community since 1986. His expertise in tax, consulting, and audit has propelled individuals and businesses to thrive. Actively involved in organizations like the Denton Black Chamber of Commerce and Denton Blues Festival, John demonstrates his commitment to community development. Tracey, an exceptional educator, has positively influenced countless students throughout her career. From teaching English to mentoring and advocating for African American education, Tracey's contributions are commendable. Together, John and Tracey exemplify community service, support for local businesses, and a commitment to creating an inclusive Denton.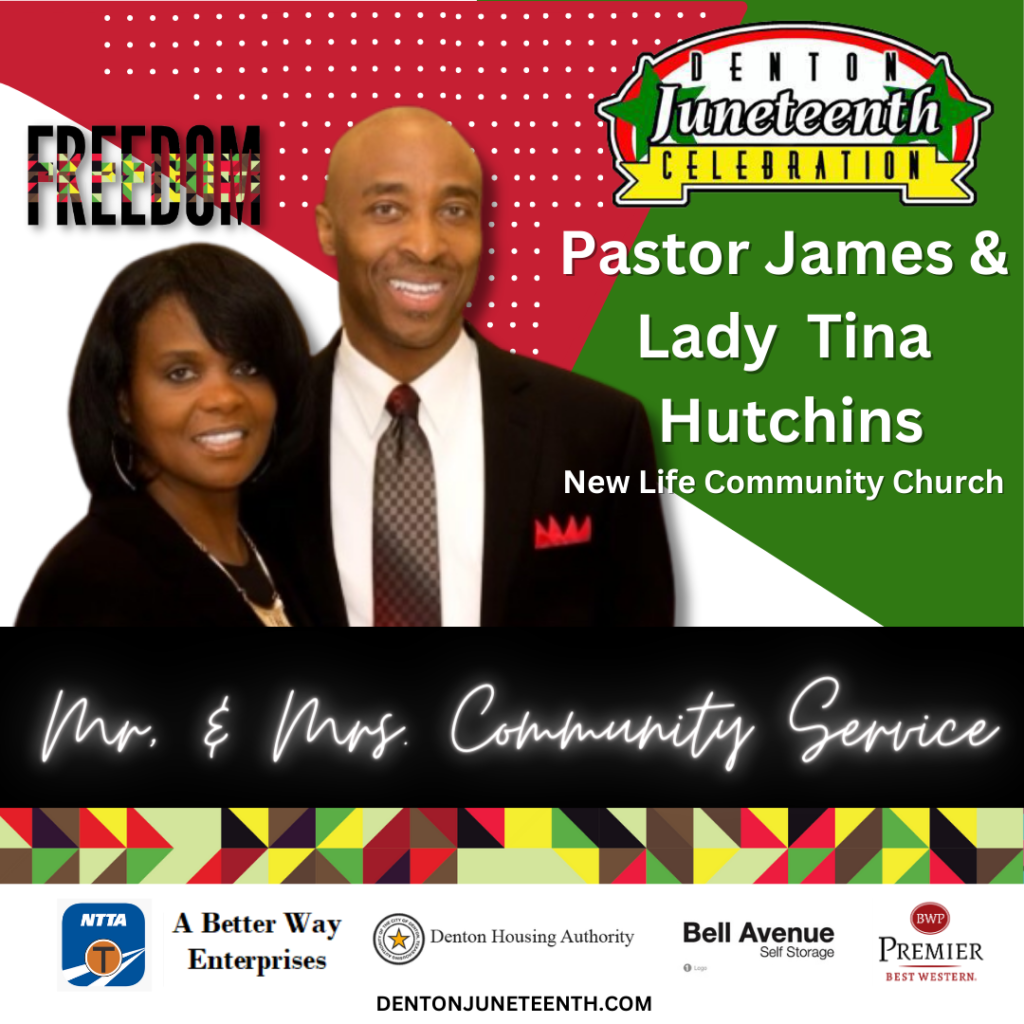 Pastor James Hutchins was born in Carthage, Mississippi and raised in Marion, Indiana. In 1984, he answered the call to ministry while serving in the United States Navy. Throughout the country he has served in various capacities that include Teacher, Counselor, Associate and Assistant Minister. From 1997 to 1999, he pastored St. Luke Church of God in Pensacola, Florida. Lady Tina Hutchins was born in Jackson, Mississippi and raised in Marion, Indiana.
Pastor Hutchins holds an undergraduate degree in Business, a Master of Divinity, and an Honorary Doctorate of Philosophy in Christian Leadership and Business. He retired from the Navy in 2000 with over 20 years in service to his country. He is a community leader and advocate of peace and unity. In addition to these accomplishments, he has authored seven books and published four. Pastor Hutchins also serves as a Trustee for Dallas Christian College and is a Board member of the LEISD Education Foundation.
In April 2007, Pastor Hutchins, Lady Tina, and 25 members established New Life Community Church of Frisco, Texas. New Life consists of over 1000 members and is growing weekly. In 2016, New Life also built a church in Zimbabwe.
Pastor Hutchins and Lady Tina have been married for over 40 years. They have three children: Tinesha, Jasmine, and Terrance (Royetta). In addition, they have four grandsons: Jaylen, Aiden, Jaxson, and Aaron, and two granddaughters: Jayda and Abigail.